Welcome to Portland Chiropractic Clinic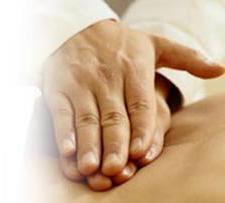 12741 NE Halsey St.
Portland, OR 97230
(503) 255-0306
Fax (503) 257-1452

Mon-Thu: 9am to 6pm
Friday: 9am to 4pm
Saturday: 9am to 4pm

* Family and General Chiropractic Care
* Therapeutic Massages
* Motor Vehicle Injuries
* Workers Injuries
* Neuromusculoskeletal Consultations
* Integrative and Holistic Approaches
* Evidence-Based Treatment Protocols
* Independent Chiropractic Examinations
* Medical Records Review
* Open 6 days a week

Outstanding Chiropractic and Massage Therapy

Portland Chiropractic Clinic provides the highest quality care including Chiropractic and Massage Therapy.  Here, you can trust you are literally in good hands. It is our commitment to provide you with the best medical care, attention and personal service, which you just won't find anywhere else. 

Contact us today and start on your path to a better state of being, with less pain and a greater ability to embrace your life. We offer every patient a complimentary consultation in person or over the phone, with no obligation. 

   At Portland Chiropractic Clinic, we are here not only to help you heal from your illness, injuries, aches and pains, but to help you reach your optimal health potential!  We have so much to do and enjoy, and pain can be a major obstacle to happiness. Our patients agree that our skilled and professional team offers the highest quality Chiropractic Care and Massage Therapy services. 

If you have any questions regarding your specific heath condition, please contact our clinic today for your  free phone consultation.

Have you been injured in an accident? We have treated thousands of individuals with neck & back sprain/strain or other traumatic injury from a motor vehicle accident. If you have been injured, we urge you to start your healing process with us right away. The sooner you seek treatment for your injuries, the better chance you have of full recovery.

 Portland Chiropractic Clinic - 12741 NE Weidler Street, Portland, OR 97230  Phone: 503-255-0306  Fax: 503-257-1452